There are some bands I really could not get into, but it wasn't because their music was so terrible… it was just because the community of its adherents and I couldn't find a common language to recommend music by taste. This is a perennial problem among fans who love one band or one genre almost exclusively. Enter into this sorry state, an American folk-prog band called the Grateful Dead. My older sister was a big fan and so was her boyfriend who considered my electronic music cold and heartless compared to the warm and fuzzy sounds of the Hammond Organ he was familiar hearing on his Dead albums. I had the hardest time finding Grateful Dead songs and albums I might be interested in, because I was talking to someone who was a collector who had to have every single live performance of the Dead, everything by them was golden and divine.
Well, I really liked Terrapin Station and quickly noticed that Dead music covered a number of flavors of prog: folk-psych, funky folk, and improvisational prog rock/space jams. This was all well and good, but I have no taste in funky folk, and little taste for the Dead's brand of space jams, no matter how hard I whirl like a Bektashi Dervish.
So I'm hoping that in the world of MOG , someone can turn me onto songs by the Grateful Dead that are not funky folk songs like "Samson and Delilah" and more like "Terrapin Station, Part 1."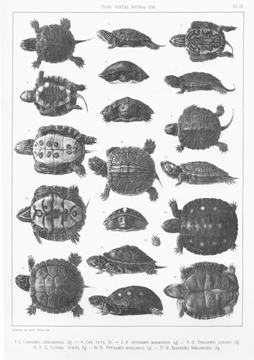 "Terrapin Station"
is shared by Aharon N. Varady with a
Creative Commons Attribution-ShareAlike 4.0 International
copyleft license.