Kate is listening to Leo Kottke in her basement. She writes,
There is something so comforting about vinyl. I went to Goodwill a few days ago and found a live Leo Kottke record. Took it home and lavished loving care upon it. Cleaned it, set it reverently on my Technics, opened a beer and sat outside listening to the 12-string sounds float from the speakers.
This is not a post romanticizing vinyl — there's already plenty of that. The trope of nostalgia is the conjuring of a half-forgotten past, a lost landscape, a castaway of obsolence, things of ponderous beauty set aside in the name of "progress." No, this post is not about romanticizing vinyl. It is about pitch control.
I wrote:
Is there a breeze in your apartment? That was my romance with the needle. Swinging back and forth, surfing up and down on the groove, despite the breeze. I could take a sit and enjoy both, but feeling the vulnerability of the medium to its environment made me feel some kinship.
But I forgot to add that the flip side to the vulnerability was the control the medium allowed, I mean, allows. You can put your hands on it and change it. I don't mean making perfectly horrible scratches on the record and I don't mean cutting up the record and splicing it back together like Christian Marclay might — that's too obvious. I mean the casual control of the medium that I never had with my cd player. (Hell, that I never had with winamp!) With some records, they're just begging to change up, and not just slow from 45rpm to 33rpm or speed the Beatles up from 33 to Chipmunks territory at 78rpm. No… just a slight twist from say 33 to 39 or maybe 41rpm. You hear it on 33 and it just sounds wrong but its too fast on 45. But what can you do?
Well, that was what was so lovely about those turntables, the one's with the pitch shifting knobs or levels. There was no danger, no danger of scratching the precious record for the casual listener to make some important if subtle change to the music — to really possess and take ownership of the music, like a dybbuk might hijack an aimless host. But that was what you could do, even what you could take for granted, with vinyl turntables with pitch controls.
Take a listen to the track "Psultan" by Tom Jenkinson. It's his Squarepusher remix of a heavier beat-laden track, "Psultan Part I," that he put out in 1998 under his Chaos A.D. alias. Like the previous track I posted about by Kiyoshi Izumi, it has a break in the middle where it shifts course and becomes an even more potent instrumental. (That was the original focus of this post). But the piece below, you won't be able to hear a version like it anywhere else. Ripped from vinyl it was, but at the speed that made sense to my ears somewhere between 38 and 39rpm. The official, "native" speed sounds just too fast for me… (if you like what you hear, go and find a copy of the original version for comparison — mog only allows me one piece per post).
There are three other tracks on the Remixes 12″ this appeared on, but the psultan remix sounds nothing like the others, and I think it's indicative of Jenkinson's best work. Can you hear the similarity between this piece and the one by Izumi?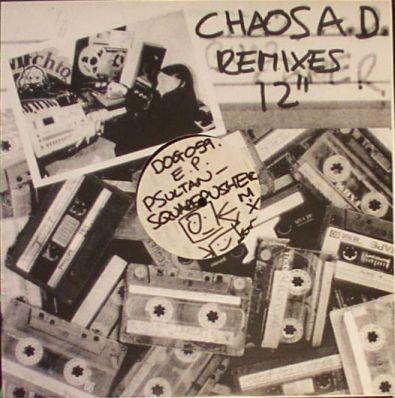 "Pitch Control"
is shared by Aharon N. Varady with a
Creative Commons Attribution-ShareAlike 4.0 International
copyleft license.