As this blogs stays alive in fits and starts, bear with me as I add a shot of whiskey into its cold empty tank and crank its engine with a story of wistful lolrus. Even better, let Jeff Roedel tell you the story, as he's a much better writer, and hit all the good parts. I contributed to an article on the lolrus for wikipedia that was deleted after a bit of discussion. Local Baton Rouge free paper, 225 got wind of my gusty rambling, and sent out Jeff for the scoop. This feature (6mb pdf download) is the result.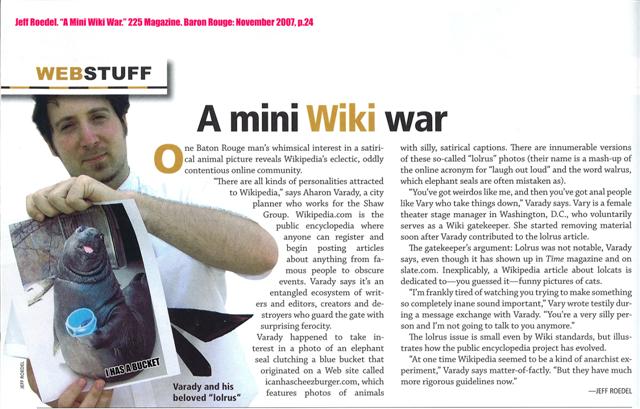 "lolrus alive! or I HAS 15 MINUTES"
is shared by Aharon N. Varady with a
Creative Commons Attribution-ShareAlike 4.0 International
copyleft license.