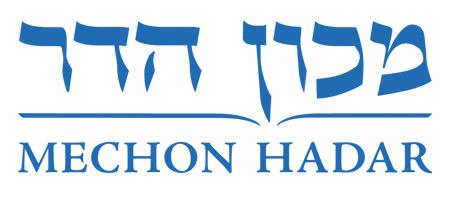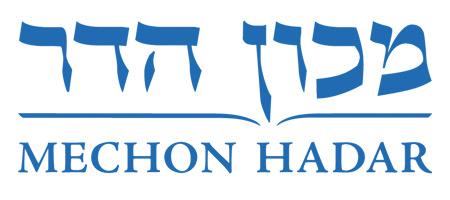 From 2009-2010, I was a fellow of Yeshivat Hadar in the pilot year of its first year-long program of study. A couple months ago, Rabbi Jason Rubenstein, Dean of Students at Yeshivat Hadar, asked me if I would consider reviewing Mechon Hadar's new website. At the Hadar reunion earlier this year, Jason had provided a tour to curious alumni and invited them to offer suggestions and critique their work up to that point.
A new site was long desired, not only as a more attractive face of their innovative institution, but as a useful and searchable database of the content which staff had produced or curated. The new site was impressive but my main request echoed one I'd made years prior: would the Yeshiva please consider changing the terms of its copyright policy and adopt an Open Content license to share its resources.  My main concerns were three-fold:
New translations of segments of the Talmud were languishing as ephemeral works in sourcesheets that were rarely placed online, unable to be searched and unlikely to be seen or adapted for reuse by others.
Without an Open Content policy, adaptive reuse was restricted in any case by copyright law.
The use of "open" as an adjective describing a discursive approach to halakha and ortho-praxis seemed to relate in some unspecific way to how the term "Open" was used as a short-hand for the Open Source movement, and open source collaborative strategies. Perhaps this was a misunderstanding, but only one prone to the use of significant terms being bandied about as a descriptive buzzwords. By adopting an open content license, its use of the adjective "open" within these Jewish contexts could signal a connection to a recognized standard for openness practiced beyond the confines of the Jewish world.
On the whole, the roshei yeshiva were open to sharing their sourcesheets concerning liturgy and liturgy-related practice with an Open Content license over at the Open Siddur Project. However, a policy change for the institution was not forthcoming — until the new website was revealed. Rabbi Rubenstein proudly informed me that resources of the institution would henceforth be shared with the Creative Commons Attribution 4.0 International (CC BY) license, excepting a few melodies whose status would be clearly indicated. I was overjoyed, and so I wrote an article at eJewishPhilanthropy applauding Mechon Hadar for its adoption of a best practice in the world of academic and scholarly publishing.
Founded less than a decade ago, Mechon Hadar, or Hadar for short, is the umbrella institution of the celebrated halakhic egalitarian Yeshivat Hadar. Hadar just updated its website and it's not just another institutional facelift. After eight years of growth, Hadar has created a treasure trove of Torah resources, and now it has chosen to share them, intentionally. With very few exceptions, all of Hadar's resources are now shared with an Open Content license.

Open Content licenses employ the power of copyright law to ensure that a creative work remains properly attributed while abrogating the normal operation of copyright that forbid the work's redistribution and adaptation. Open Content is an outgrowth of Open Source, a strategy by which computer programmers have long collaborated in building software by integrating each others code. Say you write a song and would like it to be carried across the world, inviting others to translate it into their own languages and context, but would like its source and origin to remain attributed to you. That's what an Open Content license does. Recognizing that culture breathes creativity like we breathe oxygen, it's a legal strategy for keeping cultural resources shared and vital.
Read the rest at eJewishPhilanthropy.
An interesting comment thread concerning the post can be followed at the Jewish Education and Media Lab (JEDLAB) discussion group on Facebook.

"Mechon Hadar is Open"
is shared by Aharon N. Varady with a
Creative Commons Attribution 4.0 International
license.